We specialize in providing manual waterless car washes service to businesses in the Dubai area. Our services are eco-friendly,efficient, and affordable. We use only the highest quality, non-toxic products, and our team of experienced professionals will leave your cars looking and feeling their best.


Private Parking & Storage
We provide fully secured storage & transportation solutions for all types of vehicles. Our parking spaces are accessible to you 24 hours per day 7 Days per week. Available for long term and short term .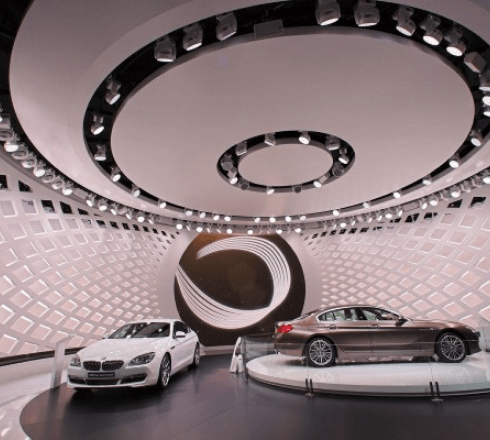 Supporting a variety of events and exhibitions with solutions which include: Car Cleaning & Detailing, Vehicle Transportation services & assisted Drivers/Driving Solutions. Find out more!
Fleet Washing Service - Trucks, Vans & Cars
Servicing company cars and fleets of almost any size. We provide a simple, low-cost, and efficient fleet washing solution while observing environmentally friendly practices.
Recovery / Towing Services
Flatbed recovery and towing services for all types of vehicles. We provide a fully covered "Boxed" recovery to protect your vehicle from the environmental elements whilst providing ultimate privacy. Transport logistics solved!
Book a service at our Workshop! Our services includes, Deep interior & Exterior cleaning, shampooing, paint correction, polishing, waxing, disinfectant, odor removal & much more. We service Cars, Bikes, Motorcycles, Trucks and Boats.
For water restricted Residential and Commercial communities we provide a "Waterless Car Wash" solution. Also known as a "Rinse less" or "Spray & Wipe" washing. We offer plenty of Eco-friendly solutions for every circumstances.
It will make your car look showroom new. Service includes removing scratches and restoring original shine using best products and techniques.
We easy your engine from dust and oils. Engine detailing takes a touch finesse to do a great task.
Vehicle detailing is the process of extremely cleaning and shining of a car inside touching every surface.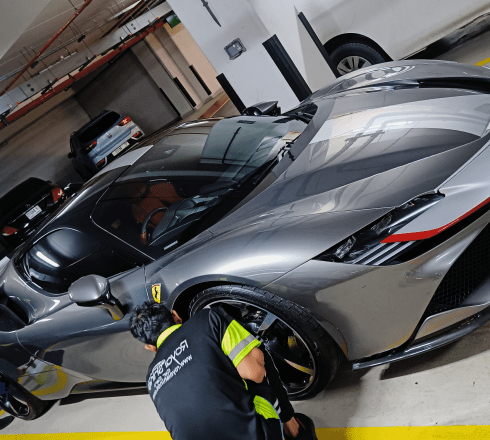 Exterior washing using high pressure and coaling car exterior with shine and protection. In addition to tire shining.
Why Choose Our
Eco-Friendly

Car Cleaning Service
We understand that time is valuable to businesses, so we offer a variety of convenient appointment times and locations. We can also come to you to wash your cars at your office or other locations.


We're confident that our waterless car wash service can provide your business with a number of benefits, including:-
Reduced environmental impact
Our waterless car wash service is eco-friendly and helps to conserve water resources.
Increased customer satisfaction
A clean, well-maintained car makes a positive impression on customers and clients.
Our waterless car wash service uses no water, which is a major benefit in the arid climate of Dubai.
A clean, comfortable work environment can boost employee morale and productivity.
In addition, we are able to issue PDC cheques and can provide parking area measurements. We would be happy to provide more information about these services upon request.
Royal Shine Car Wash & Detailing is a premier car care company based in Dubai, U.A.E. We offer the best car wash and detailing services, including waterless car washing, pressure washing, and detailing for vehicles.