ROYAL SHINE
Waterless

Car Wash
Being pocket friendly to the customer and giving the best service, is something for which Royal Shine car wash is known for.
To give a clean, incredible and waxed shine look to your car, in the most eco-friendly way is considered as primary moto at Royal Shine.
Royal Shines Car Wash prioritizes eco-friendly practices, including efficient water conservation, for a greener clean.
A
Professional

Waterless Car Cleaning Service
We specialize in providing manual waterless car washes service to businesses in the Dubai area. Our services are eco-friendly,efficient, and affordable. We use only the highest quality, non-toxic products, and our team of experienced professionals will leave your cars looking and feeling their best.
Revive your car's brilliance with our expert service. Say goodbye to scratches, hello to shine.
We easy your engine from dust and oils. Engine detailing takes a touch finesse to do a great task.
Vehicle detailing is the process of extremely cleaning and shining of a car inside touching every surface.
Car care, transport, and driver services. Supporting your events and exhibitions with excellence.
Recovery / Towing Services
Protective, private, and reliable. We recover and transport all vehicles with boxed recovery, ensuring environmental safety and privacy.
Private Parking & Storage
24/7 access. Long-term or short-term. Your vehicles, our care. Your peace of mind is our priority.
Comprehensive vehicle care: deep cleaning, paint correction, disinfection, and more. We serve cars, bikes, trucks, and boats.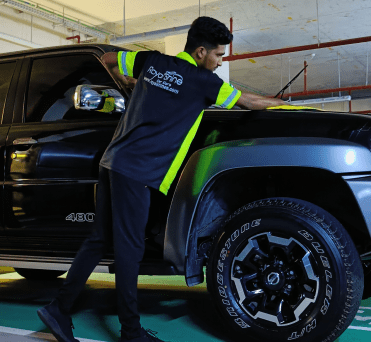 Fleet Washing Service - Trucks, Vans & Cars
We service company cars and fleets of all sizes. Affordable, eco-friendly solutions for a cleaner, greener fleet.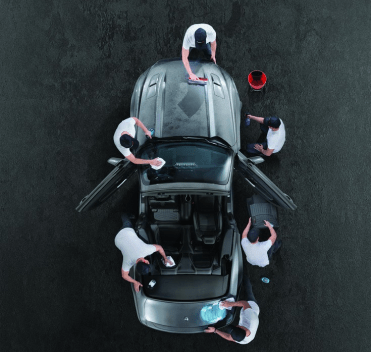 For water-restricted areas, we offer eco-friendly "Waterless Car Wash" solutions. We adapt to your unique circumstances.
Every customer is important to us and we cater to all kinds of customer requirements keeping in mind their budget.
Flexible
&
Cost Effective
100% Satisfaction Guaranteed
We Have a Car
Workshop

Near You
We understand the value of your time and the importance of maintaining a clean and well-presented vehicle. That's why we've strategically located our waterless car cleaning workshops near you. Our mission is to bring eco-friendly, hassle-free, and professional car cleaning services right to your neighborhood.
  Flexible Solutions
Our showroom features a wide range of cutting-edge car wash equipment, from high-pressure washers to state-of-the-art automated systems, ensuring a thorough and efficient cleaning process.
  Unlimited Support
With Unlimited Support, you can focus on delivering an exceptional car wash experience to your customers, while we take care of the rest. Say goodbye to worries about unexpected breakdowns or operational challenges.
FREQUENTLY ASKED QUESTIONS
(FAQ)
Royal Shine Car Wash & Detailing is a premier car care company based in Dubai, U.A.E. We offer the best car wash and detailing services, including waterless car washing, pressure washing, and detailing for vehicles.